Tonight my singles
ward
is going ice skating.
...We'll probably look a little like this:
I believe that ice skating can be easily oversimplified (quite correctly) into 5 groups of people:
Group 1: the ones who go to make friends and get to know each other:
Group 2: the ones who can't ice skate worth beans but don't want to look like a wuss by holding onto the wall. These people usually end up smashing into everyone else without managing to fall down themselves. How do they do it??
Group 3: The ones who go to show off all their fancy tricks (let's hope they stay out of the way of group 2, right?)
Group 4: the ones who are competent enough to not fall throughout the night, but definitely only while skating forwards with at least one foot on the ice at all times:
and Group 5: the ones who go to hold hands or get a little smoochie woochie.
...You know what I mean:)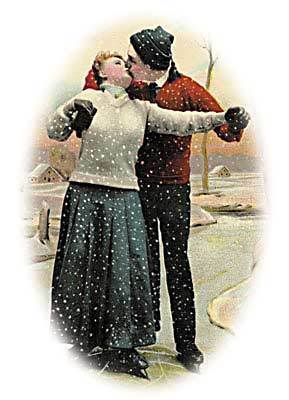 I think I'm most definitely a group 4. Nothing fancy from me. What group do you fall under?


Have a lovelee evening!
-Lee