Well hey there! Here's my little link-up to Gentri's 7 Questions:
Funny picture of the week, of course!
I at TWO bananas in one sitting this past Sunday. I know, right?? my roommate Hayley took a picture to remember the moment and my other roommate Liz photo bombed it. I just learned what "photo bomb" means, by the way, on Sunday. After Liz did it. haha! Also, please note the nutela remnants on my plate. Because half the reason I ingested two bananas in the first place was because I dipped them in nutela. REALLY good, guys!
1. Do you have any weird food combinations that you love?
I do! I'm crazy about grilled cheese sandwiches dipped in ketchup. Oh, it's delicious.

2. Have you ever written a blog post, published it, then immediately deleted it?
No...But I often re-write it before I post it. Because sometimes things make sense in my head but not to anybody else. We all know how that feels, right?:)
3. What is a hair style you wish you could pull off, but would never be brave enough to try?
Man, oh man. I have curly hair and I never ever wear it curly. I shower at night, so by the time I wake up it is CRAZY, but maybe one day I'll embrace my curls and wear them naturally. I do, however, usually leave my front (bang area) curl curled for a nice swoopie texture...

4. Would you rather have to always use the sun to tell the time or directions by the stars?
I'm going to say the sun to tell the time...because that's doable for me. I can't even tell directions from a map, so I'm thinking that looking into the great wide galaxy to get me from point A to point B would be a very bad idea indeed.

5. What is a fall trend that you are excited to try?
I'm afraid I'm not very "trendy", but I'm loving all the lipstick, ladies! I've been wearing it for a while now, and now my family can't laugh at me anymore because now it's "in". haha:)

6. Who is your style icon?
Audrey Hepburn, Donna Reed...all the classy ladies. Donna Reed's hair, by the way, swoops in front just like mine! ( mentioned in #3). So notice her swoop, ladies:
via
7. What's your favorite outdoor activity?
I really really love to swim. But we're kind of at the end of swimming weather over in my neck of the woods. I want to start taking evening walks. That would be divine.
click on the image below for other great link ups!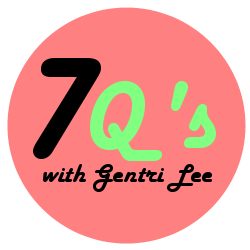 and have a lovelee day!
-Lee